Today, heavy court caseloads and rising legal costs have prompted many people to settle their legal disputes outside the courtroom through a process known as Alternative Dispute Resolution (ADR). Mediators, also known as arbitrators and conciliators, guide the ADR process and help resolve conflicts between disputing parties. The Firm of Beemer, Wilson, Beemer & Associates, P.A., we facilitate negotiations and settlements as mediators between disputing parties, specializing in Patent, Copyright, Trademark, Debt and Bankruptcy (U.S. Bankruptcy Court) (Mortgage Modification Mediation (MMM) Program).
In recent reports, more than 98% of all cases in federal court settle, alternative dispute resolution is the means for resolving these disputes. In fact, intellectual property cases, particularly copyright and trademark matters, lend themselves to resolution by mediation. Let us help you resolve your case, contact us for a free consultation.
The Firm of Beemer, Wilson, Beemer & Associates, P.A., is a private legal service firm offering affordable, experienced non-attorney representation to Federal Employees filing an EEO or MSPB Complaint. We represent Federal Employees against any Agency in any location, even overseas. Whether you are at the Informal Counseling, Mediation, Formal Investigation, or Administrative Hearing stage, contact us for a free consultation. We specialize in representing Federal Employees who have been the victim of Discrimination, Hostile Work Environment, Retaliation, Disciplinary Actions, Harassment, Hiring/Promotions, Reasonable Accommodations, and/or Family Medical Leave Act (FMLA), based on Gender, Race, Color, Disability, Sexual Harassment, Age, Religion, and/or National Origin. We will actively assist employees during EEO Counseling, filing of the formal EEO Complaint, the EEO Investigation, Equal Employment Opportunity Commission (EEOC) Hearings, and EEOC appeals as well as before the Merit Systems Protection Board (MSPB), and the National Labor Relations Board (NLRB) Federal Labor Relations Authority (FLRA).
The specialist team at the Firm of Beemer, Wilson, Beemer & Associates, will aggressively represent claimants before the Social Security Administration (SSA) and the Office of Disability Adjudication and Review. ODAR is responsible for holding hearings, issuing decisions, and reviewing appeals as part of the Social Security Administration's process for determining whether or not a person may receive benefits. Every person has the right to be represented while pursuing a claim or other rights under Titles II, XVI, and XVIII of the Social Security Act. See the Complete Guide to Social Security Disability Benefits.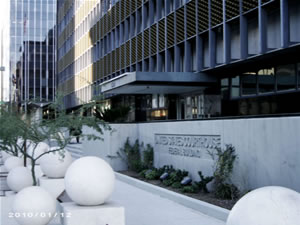 ---
We facilitate Civil, and Family Mediation by providing direction and encouragement, working collaboratively with the parties and finding creative ways to reach a mutual solution.
Common Family Mediation Issues:
Separation and Divorce

Custody

Parenting/Grandparenting

Support

Post-Divorce Modifications

Co-habitation Agreements

Premarital Agreements

Elder Care Decisions

Probate-Estate Matters

Family Businesses

Gay or Lesbian Families

Parents and Teens
---
---
Tribal Courts
and justice systems are critical components of the tribal government. They are empowered to resolve conflict and controversy. Native people practiced various forms of meaningful and productive conflict and dispute resolution.
In 1934, with the enactment of the Indian Reorganization Act (25 U.S.C.A. § 461, et. seq.), Indian tribes were allowed to exercise their inherent sovereignty to establish their own justice codes and operate court systems enforcing those laws. The Act authorized tribes to organize and adopt constitutions.
Today, tribal justice systems are diverse in concept and character. While some are extensively elaborate, others are just beginning to develop a 'modern' judicial system within the context, conditions, and circumstances of their individual nations. Some tribes prefer the adversarial process, while others utilize traditional dispute resolution. Many courts apply large bodies of written or positive law and others apply custom and tradition to address controversy and settle disputes.
Scott E Beemer is an active member of the
Kispoko Sept of Ohio Shawnee
and a member of the
National Native American Bar Association
. W
e actively represent individuals in specific Tribal Courts, Tribal Court of Appeals and justice systems that are components of the sovereign tribal government(s) (i.e Courts of Indian Offenses).
Memberships

---
The Firm of Beemer, Wilson, Beemer & Associates has a team of Litigation Trial Specialists and Consulting Professionals that provide assistance within all aspects of the preparation and prosecution of cases as well as issues involving Homeland Security. We are highly skilled and certified (but not limited to) in the areas of:
Offender Profiling-Psychology contributions to Behavioral Crime Scene Analysis

Prevention & Management of Disruptive Behavior

Communication Skills, Report Writing and Courtroom Testimony

Crisis Intervention, Child Abuse & Neglect, Missing Children Investigation, and Domestic Violence

Crime Scene Management/Investigation

Post-Explosion Crime Scene Investigation

Improvised Explosive Device Prevention/Reconstruction

Law of Armed Conflict and Rules of Law

Legal Aspects of Combating Terrorism

Principles of Military Justice

Counter-Intelligence/Counter-Terrorism

Terrorism Trends and Tactics

Physical and Personal Security

Emergency Management

National Incident Response

American Correctional Association

Civil Detention Principles (US DHS/ICE)

Statements of Objectives (US DHS/ICE)

ABA Civil Immigration Detention Standards

Performance-Based National Detention Standards (US DHS/ICE)

Accounting/Forensic Accounting
---
---
Harvard Law School:

Mediation as a method of dispute resolution has acquired a promising track record in the context of civil conflicts. In 2004, more than two-thirds, or 63 of 94, of the federal district courts offered some form of mediation program. Today mediation has become an essential, and sometimes even standard, part of many fields of law, particularly in family and employment law, and is spreading to other areas of law.

Criminal Justice Program:

Mediators are a less visible but essential part of the criminal justice system, working behind the scenes in out-of-court dispute resolution. In many ways, a mediator is like a less formal judge: mediators serve as an impartial party, overseeing private hearings outside of the court room.